Webinars
IPHI offers online and virtual webinars and trainings to support its mission and partners. Webinar and virtual training topics range from multi-sector data sharing best practices to school health and physical education improvement best practices and community health improvement planning. 
Contact Samantha Lasky, Program Associate, to learn more about how to partner with IPHI to host a webinar or virtual training.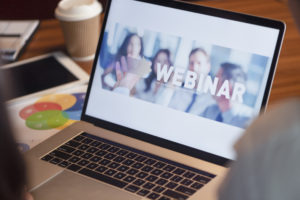 Embracing the Inevitable: Practical Change Management
One thing for certain, change is inevitable. Reorganization, funding loss or gain, leadership, emerging community issues, policy changes – the list is endless. Like it or not, change happens. Learn to anticipate and embrace change, thrive in an ever changing environment, and bring others on the journey with you.
This webinar features Laurie Call, IPHI's Director of the Center for Community Capacity Development, and helps participants identify ways to anticipate and prepare for change, and define strategies to support team members in a changing environment.
Our Webinars
Featured Webinars