The USDA Award Establishes an Innovation Hub to Strengthen the K-12 School Food Supply Chain in the Lake Michigan Region
Chicago, IL – On Wednesday, the US Department of Agriculture (USDA) announced it will award $16 million to the Illinois Public Health Institute (IPHI) and its partners over the next five and a half years to establish the Lake Michigan School Food System Innovation Hub through a consortium of organizations across Illinois, Michigan, Wisconsin, and Northern Indiana. The Innovation Hub will strengthen the K-12 school food supply chain, improving access to nutritious, locally grown, and culturally relevant foods for children in the Lake Michigan region. IPHI is one of four organizations to win a combined total of $50 million from the USDA School Food System Transformation Challenge Sub-Grants initiative.
"We're thrilled to have been selected by USDA for this initiative and to be partnering with this inspiring group of food system leaders in the Lake Michigan region," said Elissa Bassler, CEO of the Illinois Public Health Institute. "In line with IPHI's health equity mission, the Innovation Hub will focus on schools, farmers/food producers, and other collaborators in underserved communities, to make sure that kids are getting nutritious and tasty food while also strengthening the local and regional farm economy."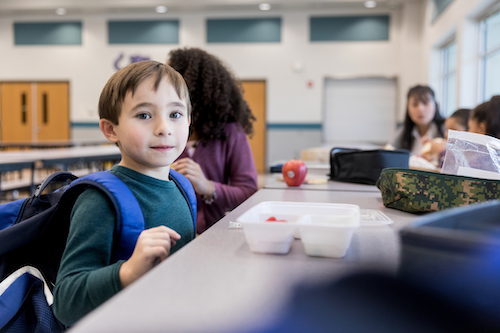 Action for Healthy Kids will provide crosscutting support and evaluate the program. In addition, the National Farm to School Network and the Chicago Food Policy Action Council will provide support for program design and outreach.
The Innovation Hub will make grants to schools and food system collaborations in each of the four states, and offer technical assistance to help small and emerging farmers increase and shift their production to accommodate school districts' food needs, and to school districts on how to develop procurement relationships with local food producers.
"In addition to working with underserved schools, the Innovation Hub will build opportunities for farmers and food producers that have experienced economic or social disadvantage with special attention to racial equity," said Janna Simon, director of IPHI's Center for Policy and Partnership Initiatives.
The Innovation Hub anticipates making its first round of grants, called Spark Awards, in the fall of 2023.
The national USDA initiative is designed to foster innovation in the school food marketplace to get a wider variety of healthy, appealing foods into the marketplace and onto kids' lunch trays. "Continuing to make school meals healthier and available to more students are some of the best ways we can help our children thrive early in life," said Agriculture Secretary Tom Vilsack. Stacy Dean, deputy undersecretary for Food, Nutrition, and Consumer Services added: "We're hopeful that these grants will accelerate and expand innovation in the school food marketplace, so that schools – and ultimately our children – have better access to healthier food products."
In addition to IPHI, the other recipients of these funds are Boise State University, Chef Ann Foundation, and Full Plates Full Potential.