Session Information
The plenary session explored best practices in teleretinal diabetic retinopathy screening (TDRS), including models for advancing TDRS in Chicago. Two interactive breakout sessions explored barriers and solutions to increasing access to TDRS in Chicago. Participants discussed and illuminated systemic and clinical implementation barriers, prioritize areas for action, and suggested possible solutions to expand access to TDRS. 
View the full event slide deck.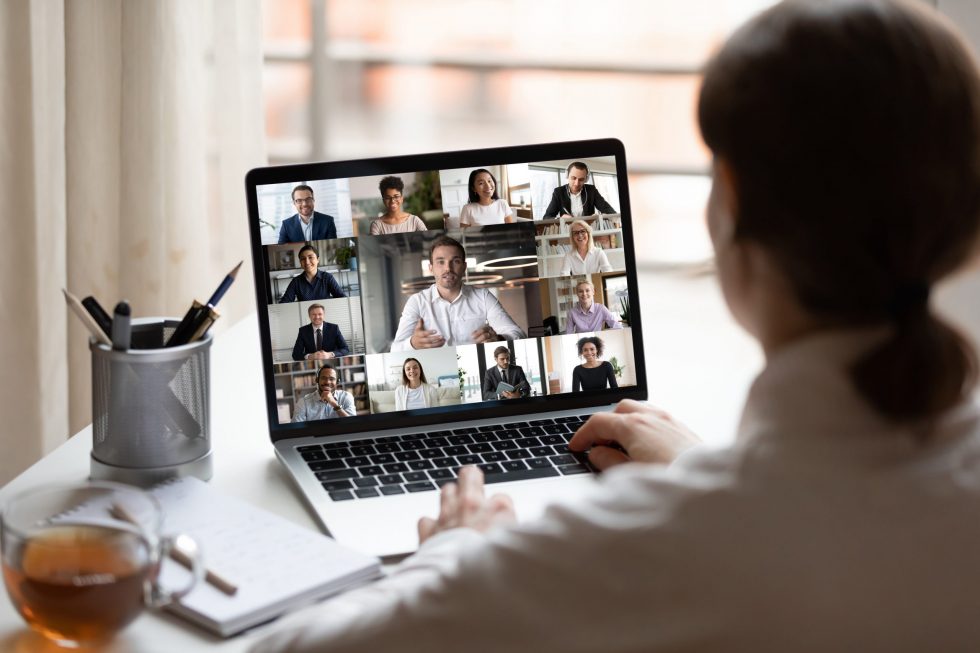 Plenary Session: 9:30am- 10:40am
Keynote Address: Lauren Daskivich, MD, MSHS
Ms. Daskivich is an ophthalmologist who completed her undergraduate studies at Stanford University with a degree in Comparative Literature and Human Biology, as well as an honors thesis in Medical Anthropology. She received her medical degree from Harvard Medical School and completed her residency training at the LAC+USC/Doheny Eye Institute, followed by a two-year fellowship in health services research as a Robert Wood Johnson Clinical Scholar at UCLA. Her research and policy interests include developing and evaluating interventions to improve eye care delivery to at-risk populations. She currently serves as the Director of Ophthalmic Services and Eye Health Programs for the Los Angeles County Department of Health Services, which is in accordance with her career goal of working on policy and technological interventions to increase timely access to high-quality ophthalmic care for underserved/safety net populations. Her work includes a multi-faceted approach to improving safety net healthcare, providing direct clinical care as well as developing and evaluating interventions to improve public health systems and care delivery to at-risk populations. She has been the PI on multiple grants evaluating the programs and technology she has implemented and is currently a co-PI on an NIH-funded RO1 grant focused on detecting patients at high risk for diabetic retinopathy using artificial intelligence machine learning algorithms. In addition to her patient care and research responsibilities, Dr. Daskivich leads a DHS-wide Eye Health Program that seeks to coordinate and expand eye care services for LA County patients. She is also the Director of the DHS Teleretinal Diabetic Retinopathy Screening Program and the Chair of the DHS Ophthalmology Specialty-Primary Care Workgroup, as well as an Assistant Professor of Clinical Ophthalmology at University of Southern California and Charles R. Drew University of Medicine and Science. Dr. Daskivich is also currently serving as the LA County Department of Health Services lead for the Surgical Critical Backlog Workstream during COVID recovery.
Advancing TDRS in Chicago Speakers:
Laurel R. Chadde, MPH
Ms. Chadde is the Manager of Population Health and Performance Improvement for CountyCare Health Plan, Cook County Health. Utilizing data to identify areas needing quality improvement, Laurel implements performance improvement initiatives to improve preventive care and health outcomes for the CountyCare membership. Laurel works closely with providers, care managers, and FQHCs and helped implement an in-home diabetic retinal screening program to engage hard to reach members.
Laurel has a Bachelor of Science from the University of Michigan and a Master of Public Health from Northwestern University. Laurel was a member of the North Florida Health Corps AmeriCorps program and helped facilitate the first Diabetes Prevention Program at Florida's First Coast YMCA. Laurel is passionate about public health and improving the health of individuals through lifestyle changes.
Dustin D. French, PhD
Dr. French is an associate Professor in the Department of Ophthalmology at Northwestern University and a senior research scientist in the Veterans Health Administration. He has interest and experience in the general content/methodological areas of comparative and cost effectiveness, health informatics, telehealth, health services research, and health policy. Dr. French and faculty members have explored issues of health disparities of diabetic retinopathy and screening in Chicagoland funded by the National Institutes of Health.
Yvonne Le
Ms. Le is the eSolutions Specialist at Medical Home Network, who leads the diabetic retinopathy screening program for Medical Home Network's Accountable Care Organization. She works closely with the clinic providers and care teams to improve screening quality metrics via a web-based technology known as eConsult. Yvonne also works with Specialists on the platform to coordinate teleretinal screening workflows and supports CountyCare's efforts with in-home diabetic retinopathy screenings.
Timothy Long, M.D.
Dr. Long is the Chief Clinical Officer for AllianceChicago and Health Choice Network, two large health center controlled networks of FQHCs across the multiple states. In this role, Dr. Long coordinates and promotes clinical leadership, advancing quality health outcomes through guidance and leadership on the optimal implementation and use of Health Information Technology. He employs a collaborative leadership approach that empowers clinicians and health centers to address challenges, promote best practices, and create clinical initiatives that result in practice transformation, quality improvement and clinical collaboration.
Since 1997, Dr. Long has practiced as a primary care Internist at Near North Health Service, a large urban CHC in Chicago, specializing in preventive and community-based health care, chronic disease management, and HIV/AIDS care for the underserved.
Dr. Long is a graduate of Loyola University of Chicago (B.S.), Rush Medical College (M.D.), and completed his Primary Care-Internal Medicine training at John Stroger/Cook County Hospital.
Breakout Sessions: 10:40am- 11:30am
1. Policy and System Barriers and Solutions for Expanding TDRS
2. Barriers and Solutions to Implementing TDRS in Clinical Settings