Resources
Home Visitors, Lactation, & Family Support Specialists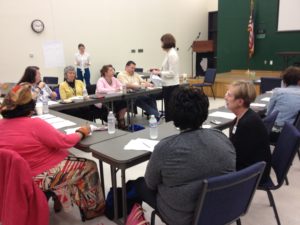 Lactation Support Training Programs
Whether someone would like to be trained as a breastfeeding peer counselor, CLC, CLS, or IBCLC, there's a training program out there! View this chart developed by the Illinois Public Health Institute to see some common trainings available in Illinois.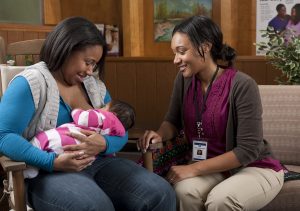 Breastfeeding: Helping Mothers Choose, Initiate, Continue Breastfeeding
These training modules developed by the Institute for the Advancement of Family Support Professionals provide family support professionals who work with pregnant women and families information they can use to promote breastfeeding. 
Integrating Breastfeeding Services into Home Visiting Programs
Read an August 2018 brief from the National Association of County & City Health Officials that describes how local health departments and community-based organizations can ensure that families have access to skilled breastfeeding support through existing maternal and child public health programs in communities. 
Additional Resources
National Home Visiting Resource Center:
Illinois Maternal, Infant, and Early Childhood Home Visiting (MIECHV):
Education Development Center:
Breastfeeding Triage Tool for Head Start and Early Head Start Staff. This resource from the U.S. Department of Health & Human Services' Head Start Early Childhood Learning & Knowledge Center provides information about how home visitors can respond to common questions about breastfeeding.
Implicit Bias Resource Guide: A Resource to Increase Health Equity and Address Implicit Bias. This resource from the National Institute for Children's Health Quality helps providers recognize and address implicit bias. It includes 7 steps individuals can take to minimize bias, Q & A with health experts, and stories about the ways bias has affected individuals.
Sister-to-Sister: Let's Talk: This resource from the Black Mothers Breastfeeding Association provides culturally appropriate breastfeeding literature for Black families for WIC offices, doctor's offices, and community organizations.