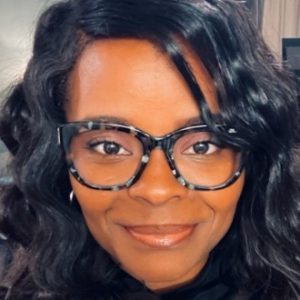 The Illinois Public Health Institute is thrilled to announce that Gatanya Arnic will be joining IPHI as our new, and first, chief operating officer.
Gatanya has deep roots in Illinois, having grown up in Chicago and received her BS in Community Health & Preventive Medicine from Illinois State University.  Gatanya brings over 19 years of experience in leadership development and healthcare. For the last four years she has been leading children's welfare and advocacy efforts in the California Bay Area, where she was the CEO of The Center for Youth Wellness (CYW), after the appointment of Dr. Nadine Burke Harris as California's first Surgeon General. She facilitated a merger with CYW and Safe & Sound and then served as the Executive Director of CYW and Chief Strategy Officer for Safe & Sound. Prior to joining the CYW team, she spent three years with Pathway to Living, a leading senior housing organization in Chicago, where she was an Executive Director.
Over the years, Gatanya has helped develop strong leaders, organized and executed organizational goals, and coordinated various volunteer activities, as well as larger community events. She is a former LeadingAge Leadership Fellow and Gratitude Network Leadership Fellow. Gatanya has also held several different leadership and board membership roles and currently serves on the San Francisco Gay Men's Chorus board as well as Silicon Valley2 and the National Advisory Board of the American Academy of Pediatrics.  She is an Americorps VISTA Alumni, as well as a 2018 Honoring Excellence Award nominee.
At IPHI, Gatanya will lead IPHI's operations, including various HR functions; diversity, equity & inclusion initiatives; grant and contract management; legal and compliance, and facilities/IT. She will play a leading role in IPHI's strategic planning and implementation and will be a core member of IPHI's leadership team.
Gatanya practices Vipassana meditation daily, and on the weekends, you can find her reading, watching documentaries, and enjoying time outside.
Gatanya joins IPHI on October 31, 2022. You'll be able to reach her at Gatanya.Arnic@iphionline.org
Learn more about IPHI
The Illinois Public Health Institute mobilizes stakeholders, catalyzes partnerships and leads action to improve public health systems to maximize health, health equity and quality of life for people and communities. To learn more about our mission, partners, programs, and our community impact, please visit iphionline.org.
Media Contact:
Andras Ferencz, Communications Manager
312.850.4744
andras.ferencz@iphionline.org