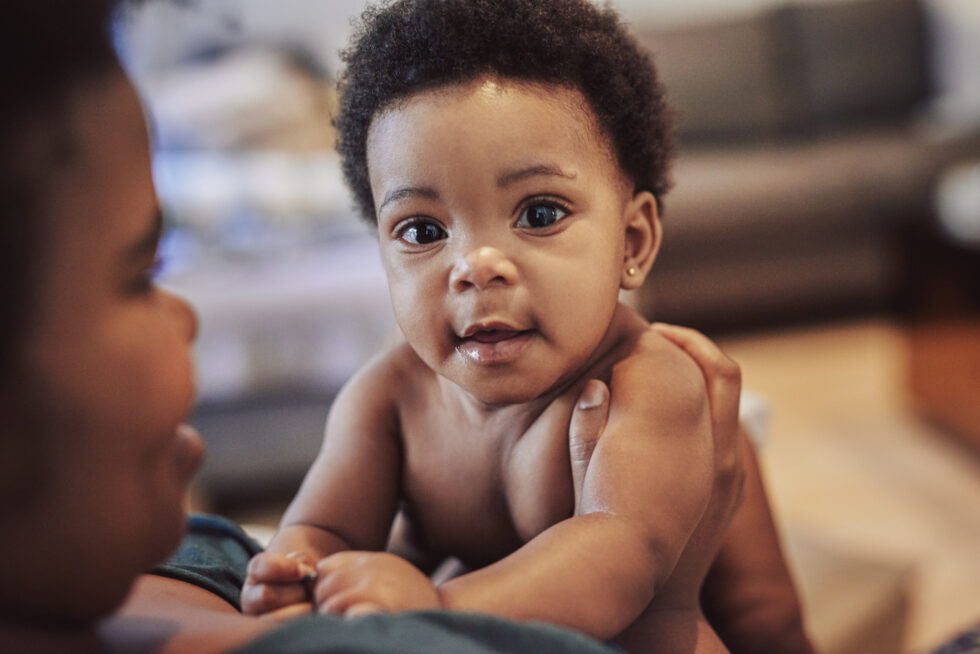 Looking at individual health solutions can feel daunting in the face of the greater public health challenge. But taking stock of multiple efforts at the same time can be motivating. It helps us see how change is merely the total of a multitude of smaller actions.
The Bird's-Eye View of Public Health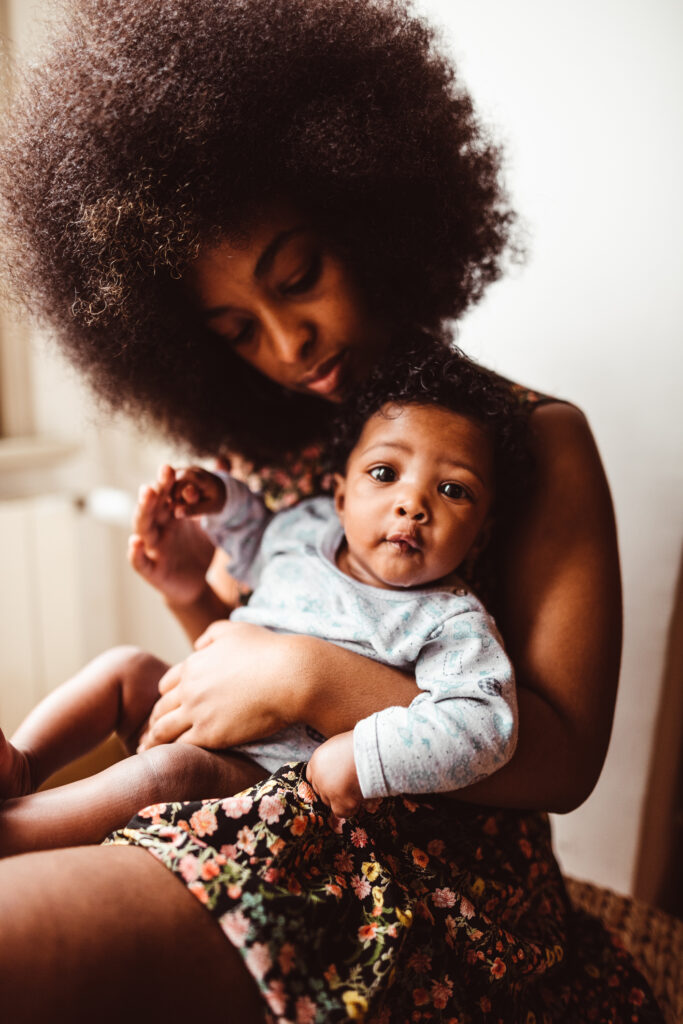 Matters of public health rarely come with a silver bullet solution. Instead, those working in the field understand that when myriad factors influence people's health, the solutions must also come from myriad different places.
This can pose a challenge as we try to assess the effectiveness of various public health measures: observed in isolation, individual interventions seem insignificant in relation to the enormity of the overall public health issue. This can be demotivating.
Similarly, individual health measures pale in comparison to large-scale projects that, by their very nature, are ambitious and expansive. Think of the monumental infrastructure project starting in the 1850s where Chicago raised its streets and buildings to make room for a new sewage system in an effort to prevent further epidemics.
Monumental projects, however, are the rarity. The reality is that most public health measures cover a broad range of approaches, producing gradual shifts and improvements over longer periods of time.
And so, it's important that we consider and celebrate all the hard-won health measures in their complexity. In looking at them as a diverse collection of parallel efforts, we may begin to notice a greater momentum of change.
In Focus: Chest/Breastfeeding Programs Funded Through ISPAN
Since 2018, the Centers for Disease Control and Prevention (CDC) has been funding five-year State Physical Activity and Nutrition Programs (SPAN) in 16 states. The SPAN program in Illinois, known as ISPAN, is a $4.6 million initiative that funds and implements physical activity and nutrition interventions.
ISPAN is administered by the Illinois Public Health Institute (IPHI) in collaboration with public health practitioners in the multi-sector coalition known as the Illinois Alliance to Prevent Obesity.
The measures funded by ISPAN are designed to make it easier for Illinoisans to live the healthiest lives possible. The program focuses on low-income communities, rural communities, and communities of color in Illinois that have been the hardest hit by chronic diseases like Type 2 diabetes and heart disease.
Breastfeeding, or chestfeeding, is a major focus of ISPAN given the gap between recommended and observed practices. Chest/breastfeeding provides a host of health benefits for both parents (e.g., decreased postpartum blood loss) and infants (e.g., reduced risk of developing asthma and Type 1 diabetes). Yet, only a quarter of infants born in the US are exclusively chest/breastfed through the recommended 6 months. According to the CDC, that rate is even lower for Non-Hispanic Black populations (at 20%).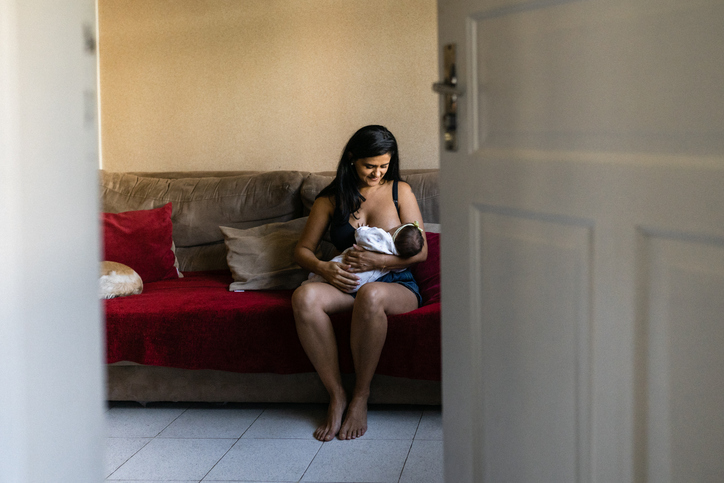 The goal of ISPAN is to close this gap by improving rates of chest/breastfeeding in the state and set families up for success from the very outset.
This article outlines a multitude of approaches implemented under ISPAN that, when considered collectively, are designed to move the needle on supporting chest/breastfeeding equity. (Equity is defined as a fair and just opportunity for every person to be as healthy as possible.)
Four Approaches to Chest/Breastfeeding
1. Working Together: The Collective Impact Model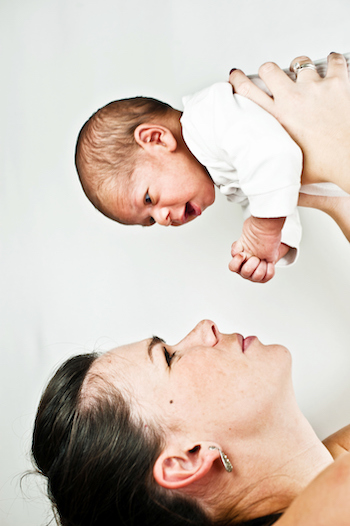 There are a host of reasons why chest/breastfeeding rates in Central Illinois fall short of the recommended 6-month period.
Families, for example, often do not receive sufficient support from hospitals, their families, and workplaces. Young parents often don't receive consistent chest/breastfeeding education. In addition, the field of lactation support is dominated by white women. Combined with the legacy of wet nursing, where enslaved parents were forced to breastfeed white babies, it is understandable why many Black, Indigenous, Persons of Color (BIPOC) parents are reluctant to chest/breastfeed.
One approach to address these issues is to take a theoretical framework focused on collaboration and apply it in practice. The framework is known as the Collective Impact Model, and it outlines five clear conditions for success, making it easier to align government, nonprofit, private, and community organizations.
The goal in this case was to use the Collective Impact Model to create and maintain a continuity of care framework where a variety of organizations collectively support chest/breastfeeding.
The outcome of this effort was the creation of a network of diverse public health practitioners called the Central Illinois Breastfeeding Professional Network (CIBPN). The work is described in detail in the paper titled "Creating a Culture of Breastfeeding Support and Continuity of Care in Central Illinois," published in the Health Promotion Practice Journal.
The article explains that "CIBPN have resulted in the integration of common messaging at multiple health care sites, increased breastfeeding knowledge among health care and other providers, improved breastfeeding support at local sites, and increased access to support resources for breastfeeding families."
The creation of CIPBN exemplifies a viable approach to using the Collective Impact Model as a way to make a difference in the chest/breastfeeding continuity of care. To learn more, we recommend listening to the Health Promotion Practice podcast, where host Andrea Bodkin discusses this project with the authors of the academic article:
Continued work in Peoria has resulted in significant new connections and supports for chest/breastfeeding. This includes five local nurses of color becoming certified as lactation specialists, new referral processes in place across programs that support pregnant and parenting people, and new supports for medical residents to both learn about lactation and be supported if lactating.
Peoria also used this collective impact model to create the Peoria Pregnancy Connections Program, which provided extensive support and connection to resources and other programs.
2. Free Courses: Expanding Culturally Appropriate Services
There aren't enough people of color in the chest/breastfeeding provider workforce in the South Side of Chicago to fully support BIPOC families in their decision to chest/breastfeed. This type of support can come from multiple sources.
Lactation/Breastfeeding Peer Counselors, for example, are people who themselves have had a chest/breastfeeding/lactation experiences and are looking to support other parents in their chest/breastfeeding. They are parents supporting parents.
International Board of Certified Lactation Consultants (IBCLCs) are healthcare professionals who specialize in caring for chest/breastfeeding parents. These consultants must meet rigorous requirements, including a minimum of 95 hours lactation specific education and relevant clinical experience.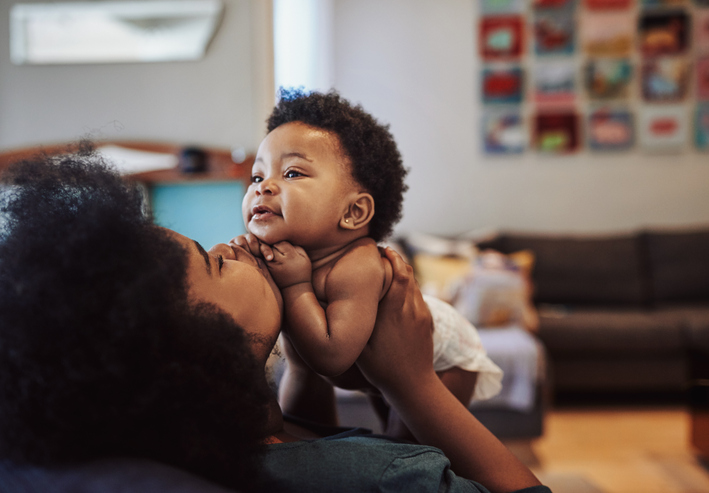 As ISPAN partners, the Chicago-based non-profit HealthConnect One (HC One) coordinated two lactation courses free of charge to participants in 2019 to help expand the availability of culturally appropriate breast/chest feeding support. The two courses were a Breastfeeding Peer Counselor Course and an IBCLC Exam Prep Course.
HC One received 34 applications for their counselor course and awarded 15 scholarships; and received 59 IBCLC applications, awarding 18 placements. Both courses helped to expand culturally appropriate care.
IPHI has since launched three rounds of initiatives with support from the Association of State & Territorial Health Officials. These initiatives train certified lactation counselors/specialists who work directly with families to implement changes that improve support for lactation, especially among BIPOC families.
3. Business Award: Recognizing Breastfeeding-Friendly Organizations
Focus groups carried out in 2019 with lactating mothers revealed that there weren't enough lactation rooms in businesses across Jackson County, Illinois.
A 2020 IPHI report summarizes the findings of the focus groups. It explains that "women mentioned not wanting to feed their children in bathrooms and cars, and that even doctors' offices do not have comfortable places to breastfeed." The report quotes a woman saying, "The OB office suggested breastfeeding in a restroom. If it can't be accepted there, and if there's not a space there, then where can it be?"
As a way to address this issue, Jackson County Health Department established the Breastfeeding Friendly Business Award (BFFBA), designed to recognize businesses and organizations that are interested in creating chest/breastfeeding friendly policies and willing to provide an on-site lactation room.
To date, 17 organizations received the BFFBA award.
4. Mini Grants: Supporting Solutions by the Community for the Community
As part of ISPAN, IPHI developed a breast/chest feeding equity learning collaborative to ensure that diverse health providers can seamlessly support chest/breastfeeding in communities of color in Cook County. This type of collective support is what we call 'continuity of care'.
In 2021, individuals from six organizations received mini grants to help them implement projects that would improve breast/chest feeding equity in African American, Latinx/e, and low-income communities.
The grantees participated in the learning collaborative by completing an action plan and needs assessment, and by participating in technical assistance sessions, learning webinars, and town hall meetings.
Some organizations used the grant to create educational podcasts focused on chest/breastfeeding. Others hosted webinars, produced videos, hired peer counselors, created a support group, and more.
About 590 parent-baby dyads benefited from this collective model approach and additional grants were given out in 2022 and 2023 to expand the success.