Resources
Resources for Moms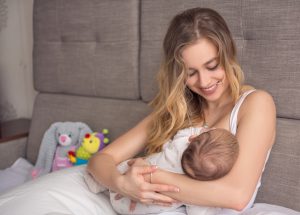 Ready, Set, BABY
Online prenatal education by five topics: Breastfeeding basics, Before birth, The first hours, Home again, Back to work or school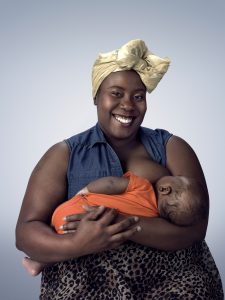 USDA WIC Resources
Resources from the United States Department of Agriculture Women, Infants, & Children (WIC) program to help women learn, start, overcome, and thrive in their breastfeeding journies. 
Healthy Choices, Healthy Futures
The Healthy Choices Healthy Futures Toolkit from EverThrive Illinois is designed to help families and social service providers access reliable, evidence-based tools and resources to support women during the reproductive years from preconception to postpartum breastfeeding.
Additional Breastfeeding Resources
The following resources were created to help moms plan, initiate and maintain breastfeeding and address common challenges.
The Illinois Department of Public Health's Women's Health-Line is a free and confidential resource available to all Illinois women with health-related questions,  including lactation.

This free and confidential phone number is: 888-522-1282.

Online Breastfeeding Support Videos for Moms: Created by lactation experts across Illinois, these short videos provide quick tips on a variety of topics, including breastfeeding positions, proper latch, nightime feeding, healthy eating, and more.
The Office of Women's Health:

Breastfeeding Information: Breastfeeding information for moms.  Topics include making the decision to breastfeed, learning to breastfeed, pumping and storing breast milk and more.
"It's Only Natural" Campaign: This website features information for African-American women and their families about the health benefits of breastfeeding, overcoming breastfeeding challenges, and more.
Your Guide to Breastfeeding: A breastfeeding support document on why breastfeeding is important, how to find support, common challenges, and more.

COVID-19 & Breastfeeding Resources:
First Droplets:

This websites provides information on how best to start breastfeeding in the first hours and days of the journey.

Mother's Milk Bank of the Western Great Lakes:

Learn more about donor breast milk from the local milk bank serving Illinois and Wisconsin.

Breastfeeding vs. Baby Formula Guide:

This resource provides information to parents on the benefits and challenges related to breast/chestfeeding and formular use. 

Chicago Department of Public Health:

Feeding Basics: Developed by OneChiFam, this is a comprehensive source for information and resources for Chicago families. Learn about the typical feeding routines of a newborn baby as well as feeding basics.

4th Trimester Project: New Mom Health: The 4th Trimester Project was launched by a partnership of experts at the University of North Carolina at Chapel Hill and provides new mother resources that are expert-written and reviewed. Topics include healing and recovery, building your village, baby care, stories from moms, and more!
Breastfeeding Information from La Leche League International: Comprehensive breastfeeding information from A to Z for moms.
An Expectant Mother's Guide to Eating Illinois Fish: View helpful information about eating fish during pregnancy and while breastfeeding from the Illinois Department of Public Health. View the brochure version here.